iPhone repair option is done by heading out to an Apple store or sending the device through Express Replacement Service or Standard Mail-in Service. And the most popular among these choices is going to an Apple Retail Store. Here are some of the common questions about these stores.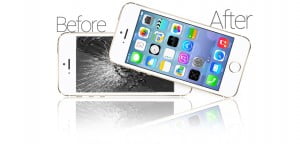 What are Apple Retail Stores? Apple Retail Stores are not just stores wherein Apple customers can buy Apple products, but they also have technicians, which are called "geniuses" that can help Apple users with their software and hardware concerns.
What are the requirements before going to an Apple Retail Store? Customers need to book an appointment first before going to an Apple Retail Store. Users are highly advised to do a recent back-up of their devices. Technicians on the stores will be making changes on the device so backup is necessary to avoid data loss. When heading out to the store for an appointment, customers should also be at the store 10-15 minutes ahead of time. If the customer is not able to make it on time, the slot will be given to other customers. If the device needs to be repaired overnight, a valid ID is left to the Apple Retail Store.
How does a customer book an appointment? Customer needs to call Apple and request for an appointment. Apple advisors will locate the nearest Apple Retail Store, and check if there is an available slot for the customer's preferred date and time. After the request has been processed, an email confirmation will be sent to the customer's email address. Customer can also book an appointment online. Just to go Apple.com/retail and check if there is an available appointment and fill in the details.
How does a customer cancel an appointment? If the customer could not make it on the day of the appointment, they can either call Apple or cancel it online.
The reason why Apple Retails Stores are quite popular when it comes to iPhone repair is because the technicians or "geniuses" at these stores are not just skilled, but they also equipped customers with knowledge and teach them on how to handle software and hardware concerns.