Introduction to Buying your First Home
The process of buying a house can be daunting, especially if you are looking at your first home. Here are some points to keep in mind when purchasing your first home. Buying your first home is a big decision. It involves a lot of research and a lot of money. There are many things you can do to make the process easier, such as hiring a professional home designer or a home researcher that can help you find homes that fit your needs.
Establish how much you can pay monthly on a mortgage or loan
Create a list of all the features that are important to you in a property
Understand the different types of loans offered by banks
Ensure that you can afford the property on an ongoing basis
How to Buy Your First Home
Buying a home is one of the most important investments you will make. It can be an exciting time or a stressful process, depending on how prepared you are.
When it comes to buying a house, there are many things that you need to consider. The cost is the first thing that you would need to figure out. You will need to know how much your down payment is going to be and how much money you have saved up for the house.
In order for your mortgage company to grant you a loan, they will want to know what your credit score is like, what kind of income you have, and if there are any other debts that you may have taken on. It's important that these things are all in order before applying for the loan so that it doesn't get rejected.
What You Need to Know About Mortgage Rates
Mortgage rates are a huge factor when considering the cost of a home purchase. The difference between a good and bad rate can make a significant impact on the monthly payment.
Mortgage rates are calculated based on two factors: the current interest rate and other factors such as credit score, loan term, down payment, etc. Mortgage rates change frequently and can be impacted by several outside factors such as inflation or market conditions.
A mortgage broker is an individual who negotiates mortgage terms with potential homeowners and provides them with options to choose from. A broker is not required for most mortgage applications but many people prefer to work with one to avoid any potential surprises that might come up during or after the process.
How Much Should You Spend On A House?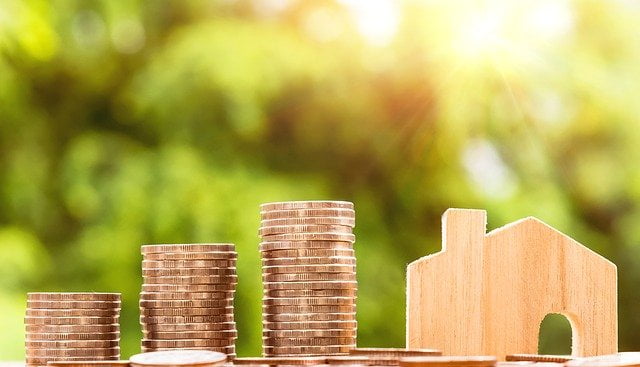 The cost of a home varies in different parts of the country. For example, in the Bay Area in California, a median-priced house is about $900,000. In this area, the median income is also high and so financing a mortgage for this house isn't an issue. In contrast, in rural Iowa where the median income is lower than the national average, houses are much cheaper at about $110,000. In this area, people have to save up for decades before they can afford to buy a house here. However, if you want to save up on your cost, you can always look at building a new house since it is comparatively cheaper than buying a house.
How To Choose The Right Neighborhood For You And Your Family
Choosing the right neighborhood can be difficult. You want to make sure that your family will be safe and happy. Here are a few things to consider when looking for the right place to live.
The first thing you should think about is what kind of house you want to buy or rent, and what size of the house would suit your family best. If you're interested in living in a neighborhood with lots of kids, then consider renting a single-family home that has a lot of space for them to play outside.
Another thing that needs consideration is how close you want your home to be from a school or daycare center if you have little ones, as well as being close enough to public transportation so that it is easy for someone who doesn't drive. One
What is an Open House? What Is An Agent's Role In An Open House? Why Are Open Houses Important?
An Open House is a public event that real estate agents use to market properties for sale.
An agent's role in an open house may vary depending on the property type and location, but generally, their roles will be to guide visitors through the property and answer questions about it, as well as offer a business card or brochure with information about their agency.
Open houses are important because they allow prospective buyers to see properties without having to make an appointment with the agent or owner. It also gives them a chance to meet people in person before making any kind of commitment. So, If you are looking to buy a house, an Open House might help you find what you're looking for.